Hamilton meets Pitch Perfect: spontaneously improvised!
From the minds behind multiple Edinburgh Fringe sell out hit CSI: Crime Scene Improvisation and London mainstay MusicBox comes an entirely new comedy experience.
Acaprov take grounded, real relationships and expand them into stories and songs to create an entire musical 100% a capella, including ambient sound-scapes and soul stirring songs set to a unique location and title chosen by the audience. Every sound you hear is generated by the Acaprov cast themselves.
Acaprov formed in April 2018 after Founder – Award winning Actress Lisa Lynn (Multiverse, MusicBox, Slattery Night Fever) won a grant to create the group as part of The Nursery Theatre Originals scheme. After joining forces with fellow Multiverser – Award winning Film Producer Lee Apsey (CSI: Impro, Slattery Night Fever, Slice of Rhyme), the pair auditioned a wide variety of actors, singers, dancers, beat-boxers and improvisers to assemble a core team of quintuple threats.
After an acclaimed opening run at The Nursery Theatre London in June, Acaprov have been booked into multiple London venues, Improvathons; and world wide festivals; including the 2018 TILT Festival in Estonia, where they received a standing ovation at their international debut, and secured further theatrical bookings including the 300+ seats International cultural centre in Berlin for February 2019. When you can't decide between a Musical or a Comedy Show, Acaprov have you covered for both!
Reviews from Previous Productions
For CSI: Crime Scene Improvisation:
"Quick thinking & fast paced. A spectacular must see." ★★★★★ – Bunbury Magazine
"They have improvisation down to a fine art" ★★★★★ – Wee Review
"Doubles as a hysterical murder mystery & a tight witty improv show." ★★★★ – Fringe Biscuit
"Unique and riveting… downright hilarious." ★★★★1/2 – Luxembourg Chronicle
"A unique idea… truly funny." ★★★★ – Remote Goat
Support: Absolute Onions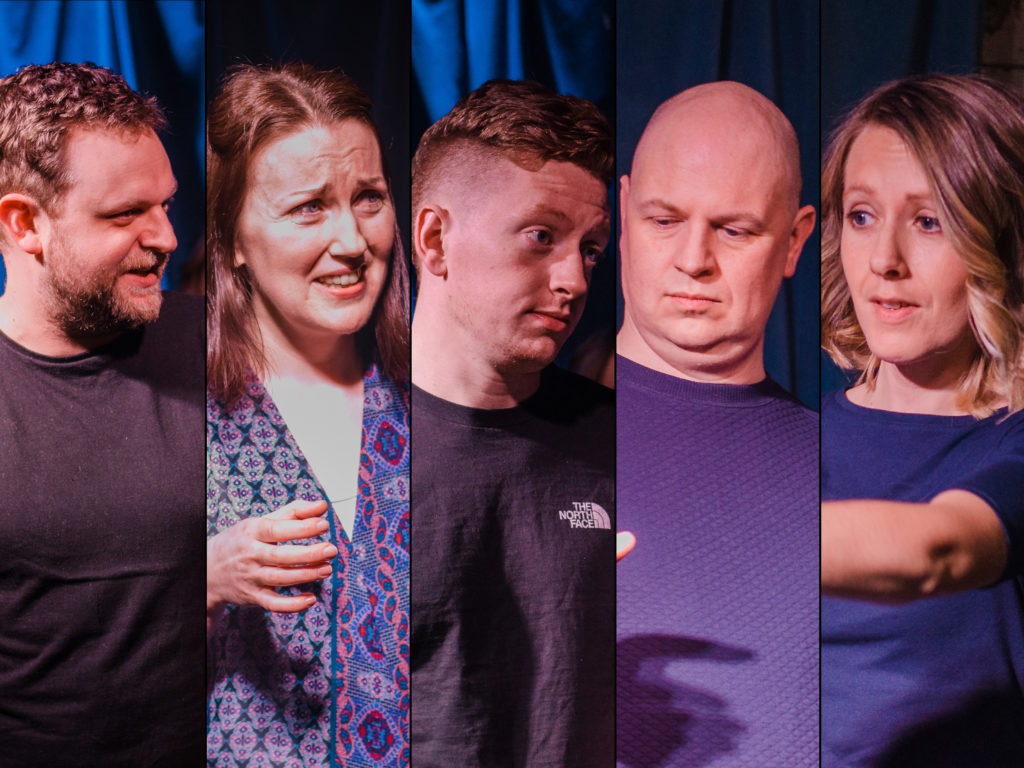 They will be bringing an improvised short comedy play based on and inspired by a karaoke song of the audience's choosing.
Before the show starts you'll have the opportunity to write down your fav karaoke song, whether you love to sing it or just like to hear people butcher it. The song is played and the show begins. A performance filled with clever gags, ridiculous characters and a plot you won't soon forget. Not one to miss.
Get your tickets now.